Events
We have some great events at The Lake House Denmark, however we understand that it is not always possible to visit the Great Southern so we love to get out and about and bring a bit of The Lake House Denmark to you.
Below are the events that are coming up over the next few months at The Lake House Denmark and other locations near you.
We look forward to seeing you at one of these great events for some wine, food and fun.
---
Sunset Wine & Brews
7, 8 & 9 February 2020
Jubilee Park, City Beach
Enjoy an iconic WA sunset while tasting the best of WA's wine, craft beers, ciders, and spirits at Sunset Wine & Brew's new home of Jubilee Park, City Beach! While the weather is warm and the beaches are looking great, grab your friends and get to know WA's best wines & brews from incredible local producers! You can enjoy a glass at the festival or stock up for home.
Enjoy a Rosé from the Rosé Retreat or grab yourself a cool brew from the Craft Beer Garden and take in an iconic WA sunset as it sets on a beautiful warm summer day from the Sunset Balcony!
Add in some delicious food, live music and DJs from two stages, good friends and the perfect coast backdrop and you have one of summer's best boutique festivals – Sunset Wine & Brews!
Feel like relaxing with catering and a private bar in an exclusive retreat with undercover seating and fans to cool down, then the Beachside Lounge is for you! It's an all inclusive area new to Sunset Wine & Brews!
Dinner by the Lake with Julie Goodwin
Saturday 28th March 2020
6pm – 10pm
$135 per person
Ticket includes three course dinner and a glass of Lake House Denmark wine of your choice.
Come and join us for a fabulous dinner prepared by MasterChef winner Julie Goodwin. Relax in nature and share great food and wine with friends.
Julie's family-focused style of cooking and 'mum next door' persona has turned her passion into a hugely successful career, with six successful books, TV appearances, Australian Women's Weekly column for over 8 years and many successful partnerships and appearance throughout the nation.
Enjoy a memorable dining experience with Julie Goodwin and MC Verity James in a night of great food, wine and company.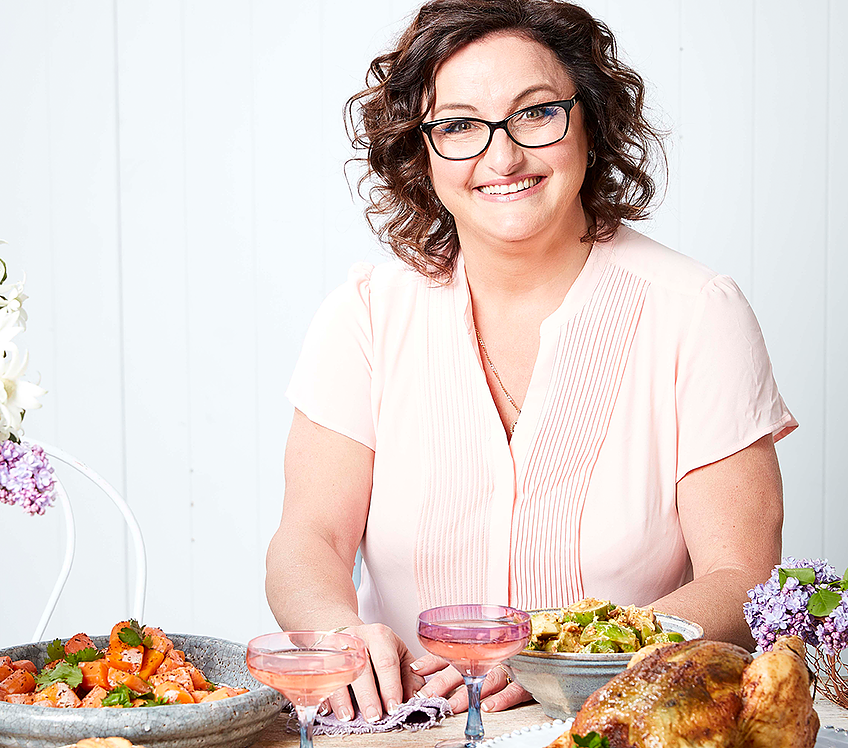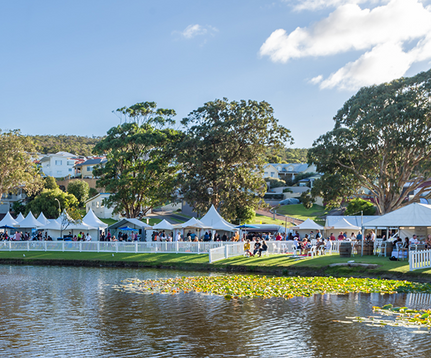 Albany Wine & Food Festival
Saturday 4th April 2020
11.30am to 5.30pm
Eyre Park, Middleton Beach, Albany
A memorable day of award-winning wine, craft beer, local food, live music and talented chefs! Held at Eyre Park, a picturesque landscape in the heart of Albany, the festival will feature 40+ brands from across the Great Southern.
You can sip, taste and savour 20+ Great Southern wineries and 100+ wines, then buy a glass of your favourite to match with excellent food by the local foodies while enjoying live music from local artists. Then top up your cellar by supporting the locals and buying a bottle or two!
All the favourites are back for 2020 including the Wine Theatre with three wine appreciation classes with guest presenter and the Harvey Norman Cooking Theatre with our guest chefs Paul West, Derek Lau and local talent taking centre stage sharing their cooking tips and inspiration.
Want to indulge, then the The Lake House Denmark VIP Lounge is also returning bigger and better! It's an exclusive retreat with wine, beer and food included, and now with more furniture and near the live music, it has that VIP feeling!
Come to the festival to discover new wines, taste great food, listen to local artists and enjoy a cooking demo or wine class, whilst overlooking the lake at Eyre Park!